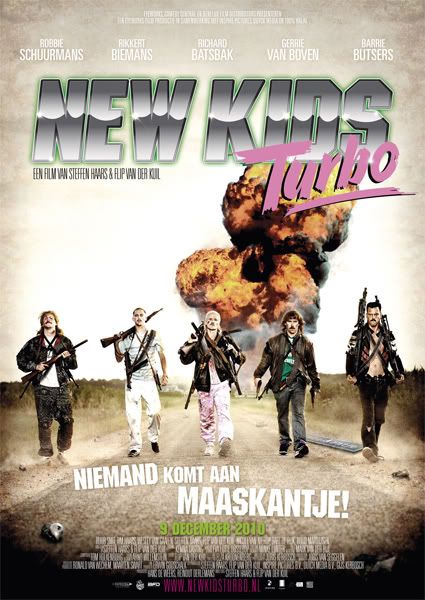 Code:
http://www.imdb.com/title/tt1648112/
Plot:
Quote:
Five friends from 'Maaskantje' are being fired because of
the economic crisis
. They decide not to pay for anything anymore. They're stealing beer
and food
, while the police tries to end their efforts. Unfortunately, the retarded cop from Maaskantje is unable to stop the five friends so the minister of defense decides to send help....
Quote:
Complete Name...............: New Kids Turbo
Format......................: Matroska
File size...................: 447 MiB
Duration....................: 1h 24mn
Overall bit rate............: 739 Kbps
Resolution..................: 1280 x 536 pixels
Frame rate..................: 24.000 fps
Audio.......................: AAC 48000KHz
Audio Language..............: Dutch
IMDB........................: New Kids Turbo (2010)
Source......................: New Kids Turbo (2010) 720p DTS x264 - RiKKERT
Encoder
.....................: ARNT